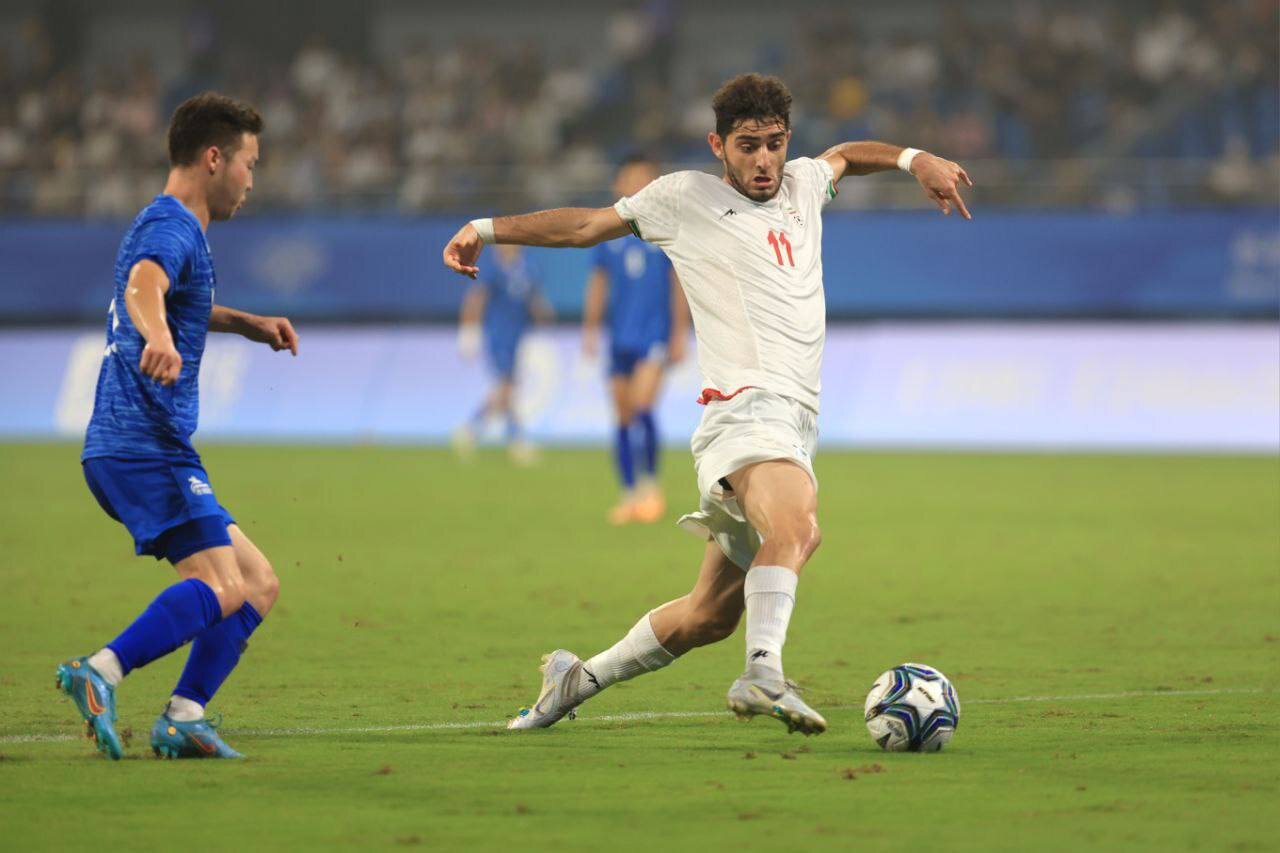 Tehran Times - Iran U23 football team defeated Mongolia 3-0 on Sunday to secure their place at the 2022 Asian Games Round of 16.
Reza Enayati's men will play Thailand on Wednesday.
In the match held in Hangzhou's SC Sports Centre Stadium, Mehdi Mamizadeh scored an early goal for Iran. Mongolia were reduced to 10-man after their midfielder Tsend-Ayuush Khürelbaatar was shown a red card in the 25th minute.
Mohammad Omri scored Iran's second goal just before the break and Arya Barzegar made it 3-0 in the 57th minute.
Iran were held to a goalless draw against Saudi Arabia in Group B and defeated Vietnam 4-0.
The young Persians advanced to the next stage as the group winners.
With more than 12,000 competitors from 45 nations and territories, the Asian Games has more participants than the Olympics.
Iran has sent 289 male and female athletes to the Games in 34 sports events.